(Opening photograph above: Nicholas Murray, Douglas Fairbanks, Jr. and Joan Crawford, 1929)
A little while ago I started putting what I considered to be an interesting piece of information about photographers, exhibits, and other similar stuff on the sidebar of this site under the heading of Hear This. As they become dated, or as I need room for new pieces of information I remove them from the sidebar. Some of these are dated events, say a sale until a deadline which has little information value after the deadline passes. However, there are other pieces of information I would like to keep for future reference or for visitors to find them at a later date. This post will be the first in the archives that I will try to maintain to keep the tidbits alive.
Here they are from the recent past, essentially old news here but still worth your attention.
Faces you Think You Know
Look at the faces below, they will all look familiar but there is more than meets the eye, literally! An artist and a Photoshop expert created these blended personas. There is more at the artist's Instagram. See others.
Murat Germen
I learned about Murat Germen during a TV program by Anthony Bourdain on Istanbul. The TV program was interesting and I was particularly intrigued by Murat's work which begins as photographs but may progress into something very different. After visiting his Web site and looking through his extensive collection I will highly recommend a visit there. His "Muta-morphosis" series shows Istanbul and many other cities after their mutation and metamorphoses. You will not be disappointed. See Murat Germen's work
Osman Arik
You may be wondering how the photograph below was taken, what light, what camera, what lens. But let me save you some time, it is not a photograph but hyperrealistic painting by the Turkish artist Osman Arik. You should pay a visit to his Web site and see his paintings.
Meet Nicholas Murray
He is probably one of the most famous photographers you have never heard of. But, "Nickolas Muray (1892-1965) was arguably the most successful portrait and fashion photographer in New York during the decade of the 1920s." His photographs appearing in all the major publications of the day made "Dashing Nick" a celebrity like so many others he photographed. The quotation above is from the freely distributed, excellent exhibit catalog of the exhibit at Pera Museum in Istanbul. You can download the catalog from the museum or from this site (as PDF) with text in Turkish and in English, and with an extensive collection of his fabulous photographs of the celebrities of his time.
Don't get scammed!
Someone tried to fool me into one but my instinct told me not to take the bait. I searched and found a lot of similar ones on Stop Art Scams. Read carefully!
Edward Burtinsky Photographs at Artsy
The noted photographer Burtinsky explores the presence of the hand of human in the environment and its consequences. I saw his original print exhibit in London, gorgeous!
Canon 5DS and 5DS R
They currently hold the largest megapixel full-frame DSLRs. Watch a recorded Webcast featuring Gregory Heisler and Rudy Winston. Watch it now, make it full screen to enjoy it better.
Click Magazine
Canon South Africa publication, Click Magazine #59 included a link to my "Fine Art Photography" post in the Weblinks section at the end. It is worth a look and you can subscribe to it free of charge. Click Mag Home Page
The Red List
See a good collection of photographs from the past at The Red List Web site. While there, don't forget to click on "Here/Now" link as well to see contemporary photography. Read More at The Red List.
Francesco Scavullo Portraits
See more photographs on Sotheby's Auctions, Francesco Scavullo portraits are compelling. The Sinatra-Pavarotti portrait below is an example of the variety of works.
See great photographs at Sotheby's
Sotheby's photo auctions provide great opportunities to see great photographs, you will not be disappointed with this collection that is going on the auction block.
Thomas Ruff at Artsy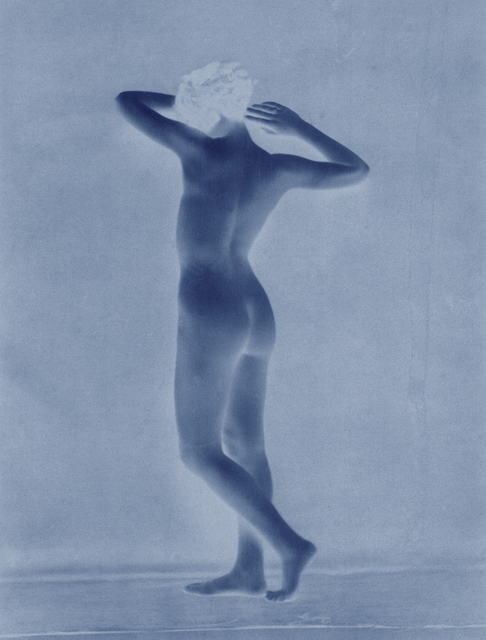 Why should photographs be presented as positives? Thomas Ruff, a Dusseldorf School of Photography alum has a whole series, among many other interesting and different work. Worth a look. Read more on Artsy.